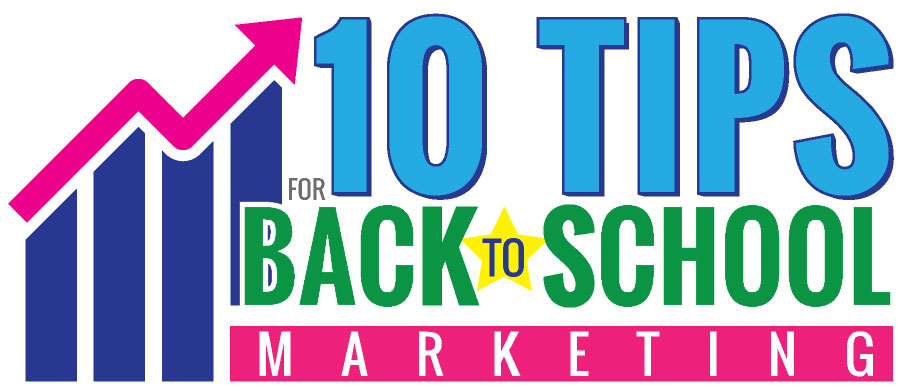 Back to School time is one of the best times of year for new sign ups for a martial arts school. If you notice you will start seeing back to school commercials on TV for Wal-Mart, Target, and other businesses who also see this a profitable time of the year. These companies have done the research for us. They know exactly when is the best time to begin promoting for their back to school campaign. Normally for a martial arts school it is about four weeks till school starts through eight weeks after school has started.
People will begin settling in from their vacations, summer activities, and will be getting prepared for another school year. Whether it is children or adults, this time of year people are more willing to begin a new activity.
It is very important to implement a complete marketing plan, which means that every aspect of our marketing should coincide with your back to school campaign.
1. First your campaign has to have a back to school offer
.
Develop a back to school offer for your marketing campaign based on what your goals are. If you want to increase your student body, use a Four week FREE trail program, with a FREE uniform for he first forty callers, No commitment to continue. If you want to increase your gross revenue offer a special two lesson trail program, official martial arts uniform for 29.99, and a free back pack or lunch box with your logo to the first thirty callers.

2.
Ha
ve a huge banner made into a sign that says "Back to School Classes Now Forming"! Hang this over your door outside your school or somewhere visible. www.MartialArtsMarketing.com has these available at very reasonable pricing.

3. Run ads with your back to school special in your local newspapers, coupon magazines, with your direct mail, on pizza box tops, and in area school newspapers.
It is very important to get all of your printed promotional materials ready NOW!

4. While you are contacting your area schools newspapers about running ads with them, ask them to run an article that you have written about: child safety, self defense, history of the martial arts, benefits of martial training for children, or any subject that you are an expert on.

5. Prepare your school talk presentations. Train your staff extensively in these programs. Have them ready visit schools as guest PE instructors or guest speakers to help educate the community on the benefits of training at your school. Two weeks before school starts begin visiting your local PE departments to schedule your presentations. Take DVD copies of your past presentations, or one of my instructional DVD's to show them exactly what you will be teaching.

6. Order all of your items that you will need to promote your school, now! Marketing cards, rack cards, business cards brochures, book markers, pencils logo stickers, book covers, book bags, coffee cups, tumblers, and so on...Giveaway free pencils, and magnetic school event calendars to all schools in your area.

7. Plan to send pizza or donuts to each elementary school for the teacher lunch or breakfast during the weeks before school starts as teacher are preparing their classrooms. Plan on visiting that school

2 days later

to pass out any teacher gifts you have and to speak to the PE instructors about scheduling you to be the guest teacher for a week. Have copies of my school presentations to leave with them if they have to think about it and follow up

two days later

.

8. Get out snipes/bandit signs on both side of the road of every elementary and middle school in your area.

9. Display your back to school ad/flyers in the lobbies of the local schools and set up a promotional tables at local schools open houses to pass out information of your back to offer.

10. Plan a back to school party for your students. Have a party, sleep over, or a pool party for a Back to School Bash. We are having a cook out at the pool, a DJ, and prizes. Check in your town to see if you can rent the pool after hours like from

8pm to midnight

. This is a great event! Have this event three weeks after school has started. Have a ticket raffle to giveaway prizes. Invite all buddies back

on Saturday

morning for your mass intro!